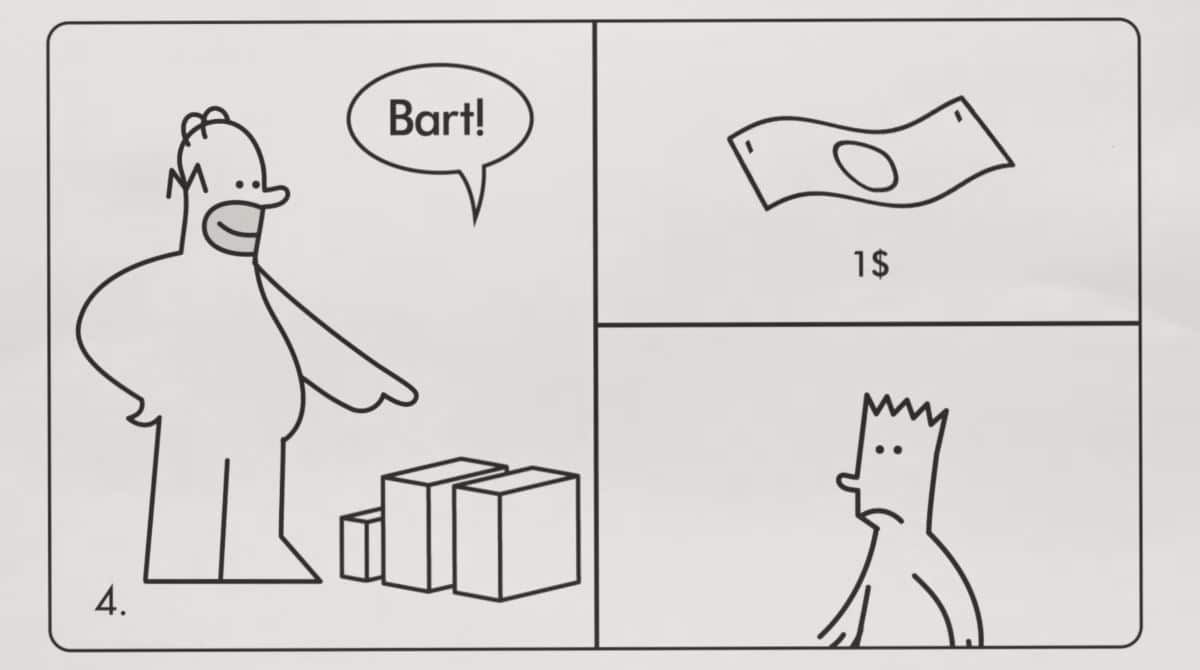 Die Simpsons Couchgag bei IKEA
Die Simpsons haben einen Gastauftritt bei einen großen Möbelhaus aus Schweden. Der Couchgag der Simpsons bei IKEA seht ihr hier:
THE SIMPSONS | Build Your Own Couch Gag by Michal Socha | ANIMATION on FOX
Der neueste Vorspann nimmt sich die Aufbauanleitungen eines großen schwedischen Möbelhauses zum Vorbild. Seht hier, wie Homer Simpson und seine Familie sich knapp eine Minute durch das IKEA-Universum werkeln.
Quote:
The episode's opening couch gag — which was created by Polish animator Michal Socha (who created this immersive couch gag from season 25) — comes in the form of an Ikea-like manual, which semi-explains how to build a Coüch. After failing to persuade Bart to build the family sofa, Homer starts drinking and eating on the job, experiences some hammer fails ("Oüch!" is the new "D'oh!") before coming up with a very unneighborly idea.
Quelle: https://www.intro.de/kultur/die-simpsons-bei-ikea-der-neue-couch-gag