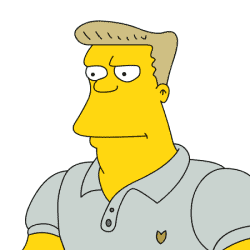 The Simpsons: Tapped Out Wolfcastle Update
EA hat von ihrem beliebten Spiel "The Simpsons: Tapped OUT" eine neue Version veröffentlicht. In der neuen Version wurde Rainer Wolfcastle hinzugefügt und einige neue Gebäude.
Changelog:
What's New in Version 4.3.1
The Austrian Adonis, Rainer Wolfcastle, has arrived with new buildings, quests and Level 31.
• Buildings: See how a star lives with Wolfcastle's Mansion, exercise at the All Night Gym or shoot a movie at the Film Set.
• Character: Be riveted by Wolfcastle in his iconic role, McBain.
• Decorations: Increase your vanity with the Carved Ice Statue and drive ticket sales with the Radioactive Man Movie Billboard.
• Quests: Will Rainer rule the ratings or will his new show be a flop?
Quelle: